OUR OTHER ROOFING SERVICES
When you need roof maintenance services, we're here for you…
At Northampton Roofing Services, we can help maintain your roof's structural integrity and ensure it remains in great condition. As well as new roof installations, re-roofs, and roof leak repairs, we also offer a host of other services.
Here are some other roofing services we can take care of for you.
Chimney Repairs:
Chimney structures, much like other parts of a building, are subjected to natural wear and tear that comes from exposure to the elements. Over time, these structures may deteriorate due to wind, rain, frost, and temperature fluctuations, often presenting issues such as crumbling masonry, damaged flashing, leaks, and structural instability. Addressing these issues promptly is essential to prevent further damage and potential hazards from occurring.
At Northampton Roofing Services, our operatives are equipped with the necessary skills and knowledge to diagnose and address a variety of chimney issues efficiently. From repairing deteriorated masonry and fixing damaged flashing to sealing leaks and rectifying structural instability, we can deliver comprehensive solutions catering to your needs and restore your chimney to its optimal condition, ensuring its functionality and prolonging its lifespan.
A compromised chimney can lead to numerous problems, including roof leaks and even fire hazards, so ensuring its stability and functionality is critical.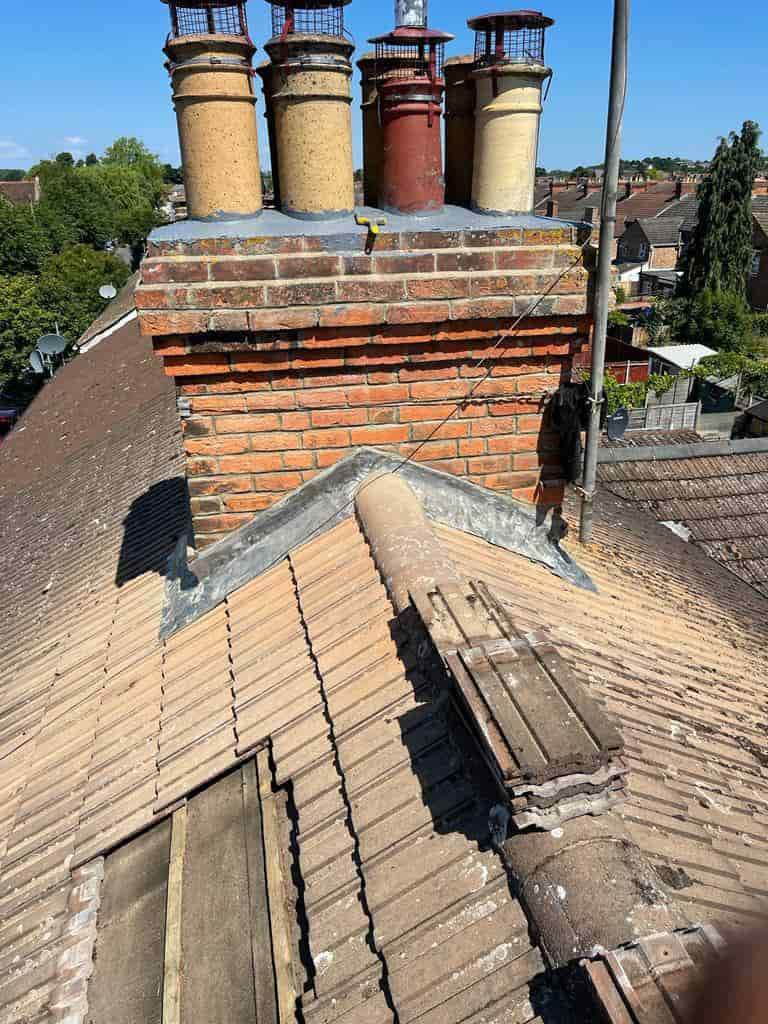 Leadwork:
Leadwork is essential for vulnerable areas of your roof, including junctions, valleys, and chimneys, to prevent water ingress. These sections are especially susceptible to damage, and without suitable protection, water can seep in and create a host of problems, from leaks to structural damage.
Northampton Roofing Services specialises in leadwork, providing lead flashing installation, repairs, and replacements. We understand the importance of precision workmanship when dealing with lead, a material known for its longevity and durability but one that also requires expertise to install correctly.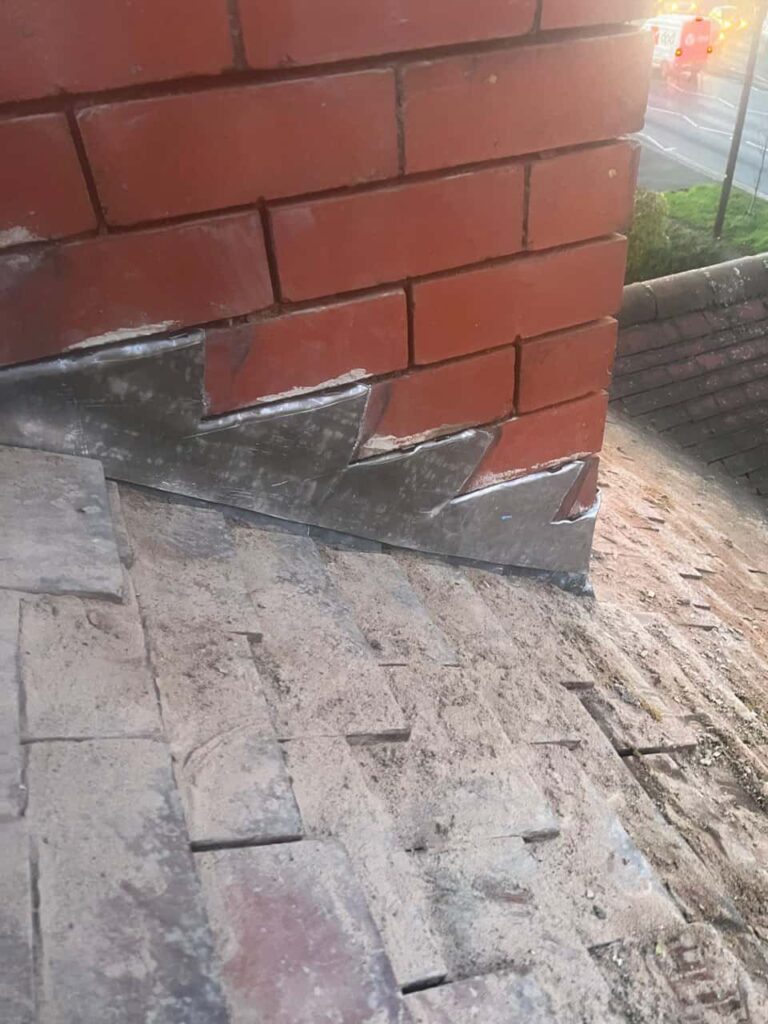 Dry Ridge | Dry Verge System:
A dry ridge system is a method of mechanically fixing ridge tiles or hip ridge tiles to a roof. The "dry" part of its name comes from the fact that it does not utilise mortar to secure the tiles, which is traditionally used in "wet" or mortar bedding methods.
The dry ridge system employs the use of screws to affix clamps between the joints of the ridge tiles, securing them in place. This mechanical fixture is then covered by a weatherproof block or cap, concealing the fixing for aesthetic purposes and adding an additional layer of weather resistance.
Installing a dry ridge system involves placing the ridge tiles on the top of the roof and using the clamps mentioned above and screws to secure them down. It's a meticulous process that requires careful measurement and fitting to ensure that the tiles are securely attached, straight, and aligned.
The benefits of a dry ridge system are many. Firstly, it provides a much more secure method of fixing ridge tiles, making them less susceptible to wind uplift or loosening over time. The mechanical fixing method eliminates the need for mortar, which can crack and crumble over time, leading to unstable ridge tiles.
Secondly, a dry ridge system is virtually maintenance-free. Once installed, there's no need for regular inspections to check the state of the mortar or perform repointing tasks, as would be necessary with a traditional mortar bedding.
Thirdly, dry ridge systems offer excellent ventilation for the roof space, which can help reduce issues with condensation. This can contribute to a healthier living environment and prolong the lifespan of roof materials.
Lastly, a dry ridge system can enhance the aesthetic appeal of a roof. The uniform appearance, without the potential for uneven or discoloured mortar lines, often makes the roof look neater and more attractive.
In summary, a dry ridge system is a modern, reliable, and long-lasting method of securing ridge tiles, providing a multitude of benefits over traditional mortar-based methods.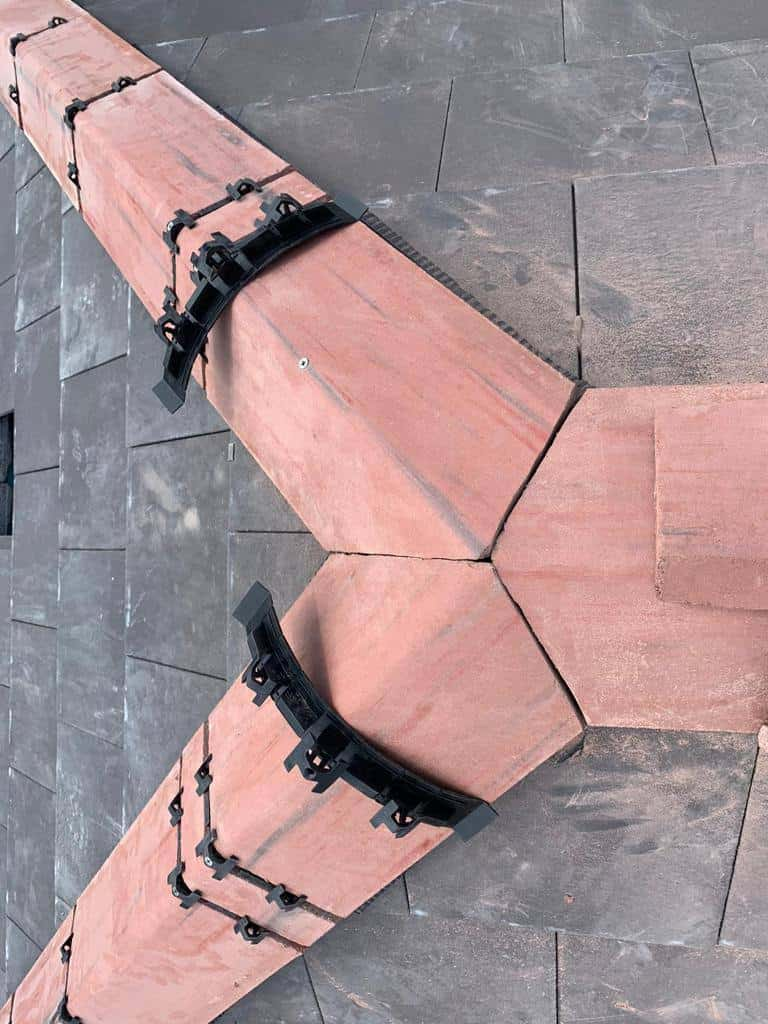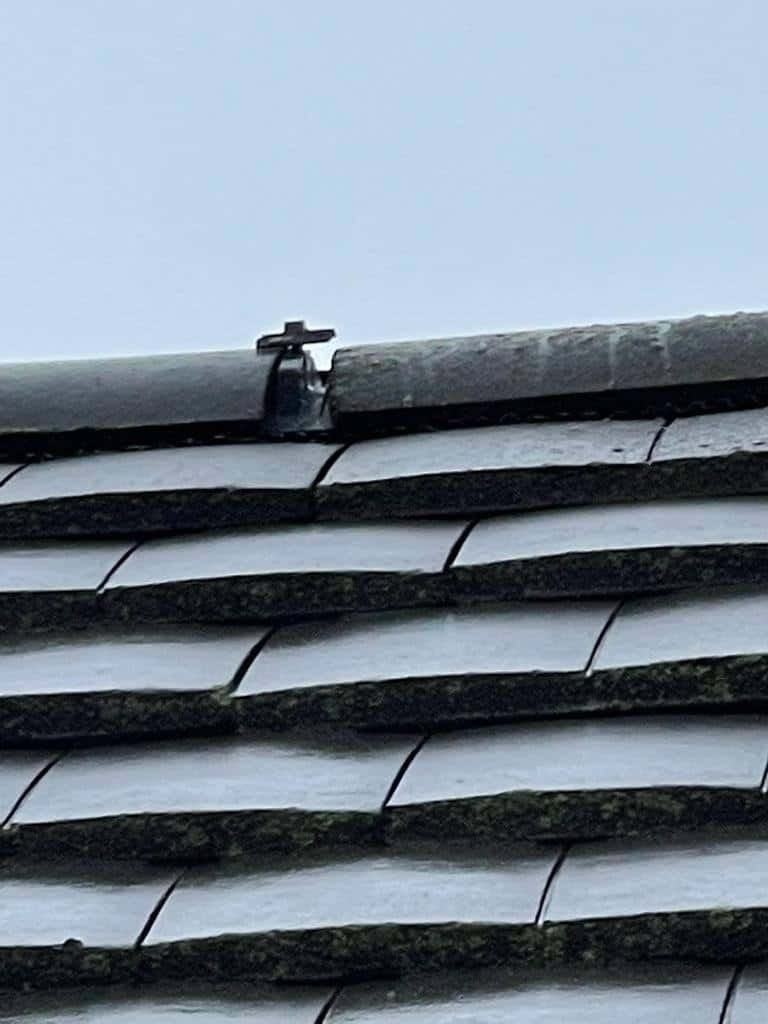 Why Choose Northampton Roofing Services?
Choosing a roofing company for your roofing needs is a decision that shouldn't be taken lightly. Here's why Northampton Roofing Services is the best choice for all your roofing requirements:
Experienced Professionals:
With a team of highly trained and experienced roofing professionals, we deliver top-quality services every time. We're equipped with the knowledge and expertise to tackle any roof project, ensuring your roof is in capable hands.
Quick Response Time:
We understand that roofing issues often require immediate attention, especially in the case of a roof leak or severe damage. That's why we strive to respond to your call as quickly as possible, minimising the potential for further damage to your property.
Comprehensive Repair Solutions:
We don't just address the symptoms of the problem – we get to the root cause. Our repair solutions are thorough and designed to prevent future issues, saving you time, stress, and money in the long run.
Quality Materials:
We use only the highest quality materials for all our repair jobs, ensuring the durability and longevity of our work. You can rest assured that the works we undertake will last.
Competitive Pricing:
We believe in providing high-quality services at fair and competitive prices. We'll provide a detailed quote for the necessary work, ensuring transparency and no hidden costs.
Excellent Customer Service:
From the first call to the completion of your roofing job, we deliver excellent customer service. Keeping you informed at every stage. We are always on hand to address any questions or concerns that you may have.
Local Knowledge:
Being a local business, we always strive to purchase materials from other local businesses. Doing so not only helps them, but also ensures we can get some great deals, and in turn pass on any saving to our customers.
Roof services Near Me
At Northampton Roofing Services, we believe in quality, professionalism, and customer satisfaction. Whether you're needing chimney repairs, a dry verge, or lead flashing, our team is here to provide quick, effective, and reliable solutions. With our focus on delivering superior quality services and exceptional customer experience, we're here to ensure your roof is in the best possible condition.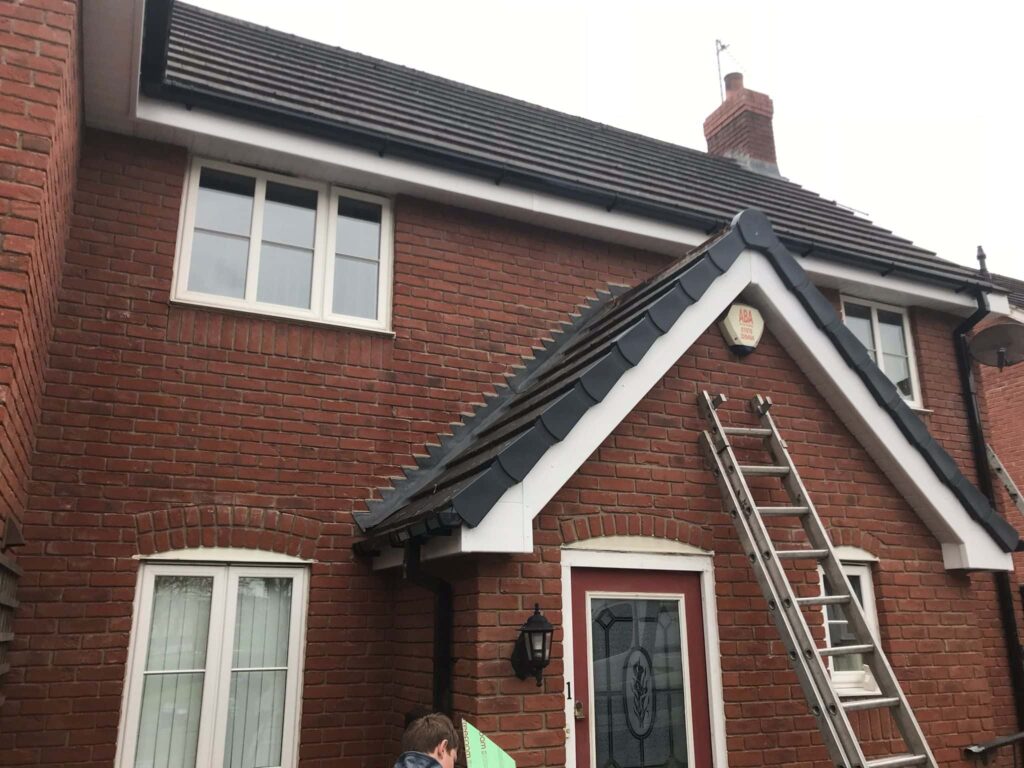 Please don't hesitate to Contact Us anytime. We will be happy to assist you.
We also work with other companies in the local area, and if you need a Tree Surgeon Northampton , we recommend this company.